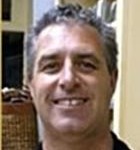 Michael Pace is a fully qualified Sports, Remedial, and Deep Tissue Massage Therapist which he completed through the SA Health Education Centre. He is also a qualified Sports Trainer through Sports Medicine Australia. Has been qualified since the year 2000.
He specialises in Sports and Remedial Massage and has worked with a various National and State sporting teams including Adelaide City Soccer Club and West Adelaide Football Club and Port Adelaide Power for 13 years.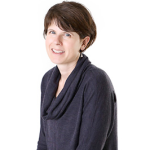 Lymph Drainage Therapy & Remedial Massage Therapy
Carolyn is a Certified Dr Vodder Manual Lymph Drainage (MLD) and Combined Decongestive Therapist and an accredited Remedial Massage Therapist. Carolyn has a special interest in Manual Lymph Drainage Therapy but also practices Myofascial Release and Craniosacral Therapy in conjunction with MLD.

Counselling & Psychotherapy
My career as a Therapist began over 30 years ago as a Massage Therapist.  Clients would often talk on the table and this sparked my instinctive knowing that quality empathic responding was essential to nurture and support exploration.  This led me to begin my formal counselling training in 1993, culminating in a Master's Degree from the University of South Australia (2002) and a Graduate Certificate in Advanced Family Therapy from Bower Place (2003).  Thus, clients could choose table or chair!  (It's all chair work at Relationship Counselling SA though!)  I have continued to investigate further perspectives and techniques for personal development and emotional healing, including post-graduate training in Jungian Studies (University of Western Sydney) and in Emotionally Focused Couples Therapy (EFT).  I feel fortunate to have a rich, multi-faceted education and I see myself as a life-long learner.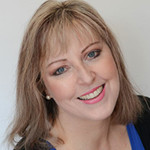 BA, BSW, MSc, MAASW (Acc), AMHSW, Accredited Compassion Fatigue Therapist, Counsellor & Health Coach
Angela possesses 20 years of clinical experience in traumatology and counselling where she has been professionally employed in both the United States and Australia. Angela currently teaches at the University of South Australia in the School of Psychology, Social Work and Social Policy and at Deakin University.  Angela is also a Certified Life Coach and an Internationally Accredited Compassion Fatigue Therapist and Educator.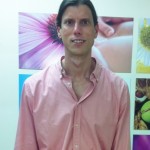 Craig is both a qualified Naturopath and Pharmacist.  He graduated in Pharmacy from University of Qld in 1989 and his passion for helping people with their health quickly developed into a keen and then formal interest in complementary medicine. In his practice, he has a strong focus on healing the person, not just their disease.
Many naturopathic treatments can be combined safely with medically prescribed  pharmaceutical treatments, often reducing the need for medication.  He combines the best of herbal, nutritional and food therapies with lifestyle modifications to achieve the best results.

Rachel Harvey is a qualified Naturopath and Herbalist, accredited with the Australian Traditional Medicine Society in the modalities of Naturopathy, Nutrition and Herbal Medicine.  She is also an approved practitioner for Ultra Lite which is the Naturopath designed weight loss program we offer in our clinic.
PLEASE NOTE: We are not a medical practice. Naturopathic consultations are covered by private health insurance only.