Herbal Medicine
Herbal medicine is safe and effective, and able to treat the underlying cause of disease rather than just the symptoms.
Herbal medicine is underpinned by the philosophy of stimulating our innate healing capacity, and although it retains a holistic approach that treats the whole person, it is also informed by a research-based, biomedical approach.
Many herbs work by positively influencing gene expression and are considered by many to be smart drugs! 
We are home to one of Adelaide's most extensive herbal dispensaries so that we can individualise all herbal formulas for our client's needs.
We only use and stock the highest quality practitioner only brands, as the best health outcomes using herbal medicine can only be produced with a thorough knowledge of correct plant species, part and the ideal method of extraction.
These herbal medicines have been extensively tested for the presence of each herbs' active constituents, ensuring their strength and therapeutic effect, as well as ensuring n0 harmful substitutes  Our individually prepared herbal formulas are a combination of specific herbs mixed specifically for your individual problem.
Much research has shown that herbal medicine is safe and effective when prescribed and used correctly. As with all medications sometimes allergies can occur or interactions with other drugs. Make sure you tell your practitioner about other medications you are taking including other vitamins and allergies. 
View MediHerb's obsession with quality, enabling us to ensure the best outcome for our clients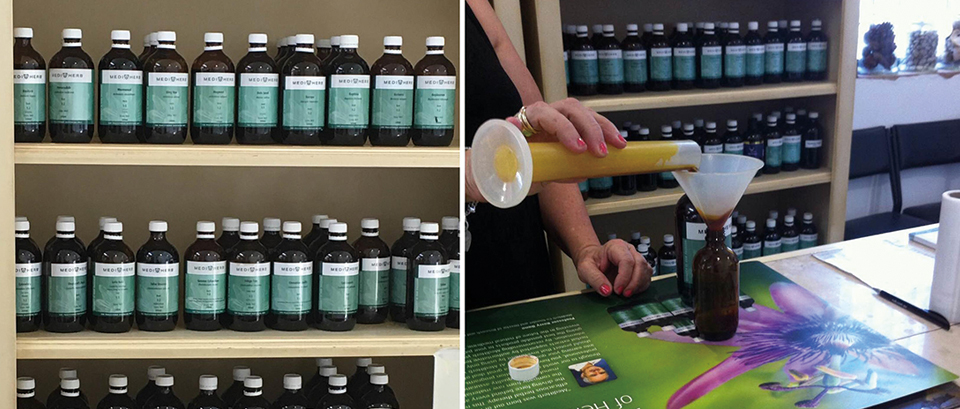 At  Botanica Medica, we have experienced Naturopath's (Tracey, Craig, and Rachel) who can safely and effectively prescribe your herbal formula to meet your individual needs, and ensure no interactions occur.
Our Naturopath Craig, also being a pharmacist, is particularly adept at combining herbal treatments alongside prescribe medications.
We also carry an extensive range of herbal tablet combinations for clients who prefer. We proudly prescribe mainly Mediherb liquid herbal preparations, because of their obsession with quality and research.
Book a Herbal Medicine Appointment
Speak to a Botanica Medica herbalist today to find out how herbal medicine can support your body on the road to recovery.
Herbal Medicine | Eastwood, Parkside, Adelaide