Craig Wainwright
I am both a qualified Nat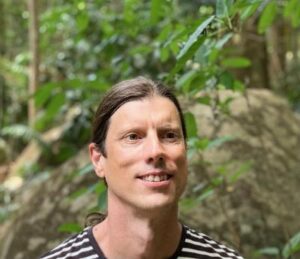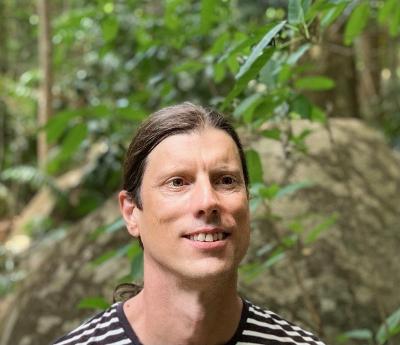 uropath and Pharmacist. I have been practicing since completing my studies as a Naturopath (Advanced Diploma of Naturopathy) in 2007.
I am passionate (and somewhat obsessed) by the need to address the causes of both acute and chronic health conditions.
After qualifying as a pharmacist in 1988, it became immediately obvious that there was (and still is!) a lack of focus on treating and reversing the causes of ill health, and on treating you as an individual. You are not your disease! By focussing on your unique circumstances, I am able to come up with specific solutions for your individual circumstances that both address the causes and treat your symptoms.
I graduated in Pharmacy from the University of Qld in 1989 and my passion for helping people with their health quickly developed into a keen and then formal interest in complementary medicine. In my practice, I have a strong focus on healing you, the person, not just your disease.
"Many treatments can be combined safely with many pharmaceutical treatments, often reducing the need for medication and have been successful in eliminating their need in many cases. I am particularly interested in complex health conditions, as I believe that there is an enormous scope for Naturopathic medicine to provide powerful antidotes to many hard-to-treat diseases. Being a pharmacist has enabled to me safely navigate the complex world of treating difficult conditions where multiple medications are being used."
I combine the best of herbal, nutritional and food therapies with lifestyle modifications to achieve the best results.
I have specific interests in:
diabetes
cardiovascular health
inflammatory bowel diseases (Crohn's, Ulcerative Colitis)
mental health anxiety, depression)
cancer support
Chronic fatigue states (CFS /FM/post-viral)
autoimmune disorders
chronic pain
Sports nutrition and performance improvement
Personalised Treatment with Fitgenes
To enable me to further personalise your treatment, I often employ gene testing and many functional pathology tests.
I am a Fitgenes Accredited Practitioner and accredited Bioceuticals Clinical Services DNA test provider The Fitgenes genetic test covers over 50 genes. These are genes that have been shown to have a large influence over your health and wellbeing.
The Bioceuticals DNA test allows for various  DNA panels to be run to focus on specific areas of health or used to gain an overall look into your genetic susceptibilities and strengths
I have worked successfully and collaborated with integrative medical practitioners and physiotherapists with injury rehabilitation (both within Botanica Medica and other independent professionals) and feel it is very important to advise where other professionals can help you
I enjoy seeing the benefits in treating and healing many people with conditions (no matter how complex) that are often considered intractable.
I spend much of my own time keeping fit and active and playing sport. I am somewhat of an obsessive music and comedy fan. I quite often travel interstate and overseas to see my favourite bands and comedians. My happiest time of year in Adelaide is Fringe Time!
Book an Appointment with Craig
Click on the Book an Appointment tab below, or contact  Botanica Medica today, on 8271 1827 to start your journey back to health. I look forward to helping you regain your best self  *** Also available for consults via Skype or by phone (for both initial and follow-up consultations) ***
About Craig Wainwright | Botanica Medica