Jeff's Story On How He Quit Prescription Pain Medications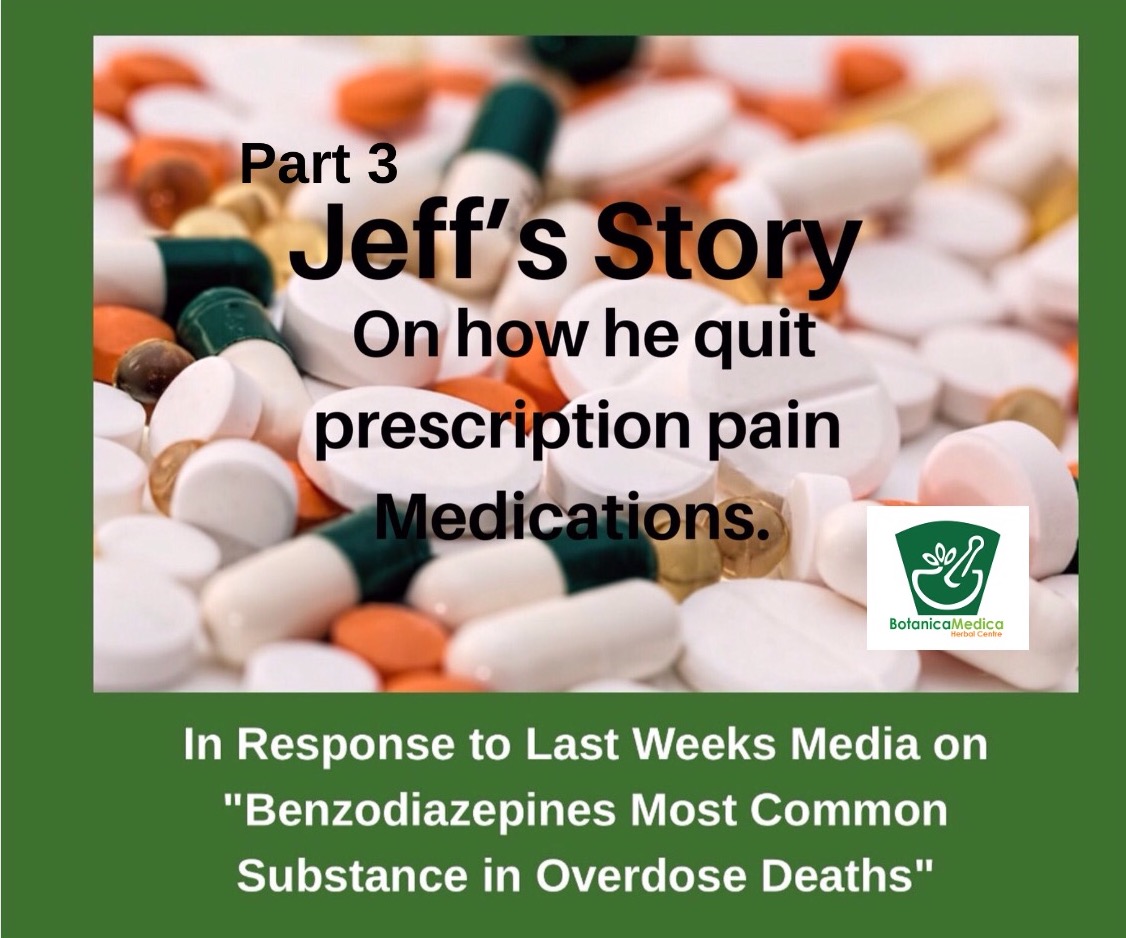 Suboxone Sux
My name is Jeff, I'm 50 and had been on one form of opiate or another for almost 10 years after a bad motorbike accident. I was hospitalised for 3 months and sent home with a box of Fentanyl to keep me company. After a further 6 months My Dr then took me off Fentanyl cold turkey with no warning as to anything about withdrawals. This was my first experience of opiate withdrawal and for 3 days it was hell. Unfortunately it wasn't my last but given a choice I would take that withdrawal over my detox/withdrawal of suboxone. I know, not very encouraging right?
This story has a happy ending though so keep reading.
I was placed on Suboxone after many years of opiate use and abuse. I went to detox after I was abusing OxyContin and also taking 2-3 packets of Nurofen plus a Day. I just wish I was given more info on how fxxxed Suboxone is!! Even though I had pain problems it is not the answer to just put you on 32mg of Suboxone and send you on your way. It is not a good long term solution. Getting clean and healthy and  exercising  however is.
I have tried to come off suboxone once previously with disastrous results. After reducing too quickly I had an extremely bad  reaction – muscle cramps and spasms were excruciating and I stopped trying to come off Suboxone.  After a while I attempted to reduce and come off Suboxone again. During this time I started smoking pot thinking it would help??? big mistake. I again reduced too quickly and was at times "chasing the Dragon" with Suboxone.
As you might have guessed I'm not a novice when it comes to drugs. I took a lot of drugs in my teens and twenties and was also an alcoholic, albeit a high functioning one. At the time of my accident I was clean and sober for about 4 years though I did have the odd joint.
Self medicating came quite naturally to me. Unfortunately I also thought I knew enough about drugs when it came to getting off them. Nothing can prepare you for what is in store with Suboxone and it is a very dangerous drug. As I mentioned I was using pot to " help " with my withdrawal process but smoking an ounce a week isn't helping anything. Mind you after 2 or 3 months of this I stopped smoking pot, however I unwittingly also stopped taking Suboxone for a few days. Big big big mistake.
I only missed two days of Suboxone after about a week of not smoking pot. My head space was not great. I believe I was still on around 24 mg but I may have been back on 32mg my memory of that is vague. Nevertheless high dosage to stop abruptly.
After a few days of forgetting to take Suboxone I felt myself going into withdrawal. It was too late to go to the Chemist so I tried to ride it out till morning. After some time I developed really bad muscle spasms and was going out of my mind, up down up down, walking, lying etc until it got so bad I thought I needed to get myself to hospital. By this time I think I was already delirious and chose to drive myself. Didn't make it far before I realised I was hallucinating and made my way home. I remember starting to drive home but that's it.
In the next 24 hours I had a seizure and completely bit through my tongue. I was vomiting a lot and in and out of consciousness. The next day I was unaware my eldest son was trying to get in to my unit as I hadn't picked him up from school to take him to his job. Sometime later that evening my ex-wife and 10 Yr old son arrived to find out what the fxxk I was doing. I have no memory of this but I'm told I was calling her Mum and didn't recognise my son, was mumbling incoherently and was in a pretty messy state. An ambulance was called then another and another and police and more police. 3 ambulances and 3 paddy wagons apparently. I'm told it took them all to restrain me and load me in an ambulance. I remember dreaming I was being abducted by  a group of Aboriginal Alien Elders ???
Next thing I know I'm in a series of hallucinations and distortions of reality and I'm in hospital in restraints and hooked up to the back of the ambulance by my jugular vein so I can't escape. Anyone reading this will no doubt have experienced muscle spasms whilst coming off opiates. Now imagine your scared beyond belief, told you will die if you dislodge the jugular restraint and having wild involuntary muscle spasms while your hallucinations are out of control and the Doctors and Police are certain your on Ice or Angel dust and are treating you like you are an OD on these drugs. Not much fun.
After 5 days unconscious in ICU and 6 days of tests I was released with a clean bill of health.
I decided if I was ever gong to be free from this horrible drug I would listen to Craig and do whatever it takes. I took his supplements and started a swimming program. It took almost 2 years to get from 32 mg to be drug free but boy oh boy is it worth it.
Recent update from Jeff ( taken from Messenger App)
With your help Craig Wainwright I am now 22 months opiate Free and 13 months free from Cymbalta and 3 years free from Lyrica. I am still reaping rewards weekly. Improved sleep is my latest noticeable change but my mental state is light years from where I was. It's not easy and I am still in considerable pain but I go to the gym 5-6 days a week which helps greatly both mental and physical. Thank you for your belief in me and your help over the years it took to reduce off those poisons. ❤️❤️
Craig Wainwright has an Advanced Diploma of Naturopathy, Nutrition, Western Herbalism, Bachelor of Pharmacy (B Pharm.)
Craig from Botanica Medica Herbal Centre will always seek to address the underlying cause of your health condition and you can be sure he will always treat you as an individual.
If you would like to make an appointment with Craig Wainwright, call Botanica Medica on 8271-1827 today. Botanica Medica is located at 97 Glen Osmond Road, Eastwood and appointments are available Monday, Wednesday, Friday and Saturday including some after hours.
To Read Part 1: https://wp.me/pabdyZ-GQ
To Read part 2:  https://wp.me/pabdyZ-H3