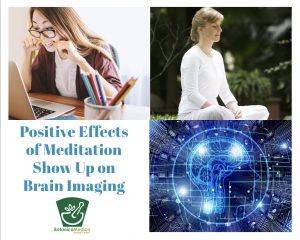 Reductions in perceived stress and anxiety following transcendental meditation (TM) are associated with functional changes in key regions of the brain, in the first study to investigate the effects of the practice on the brain using resting-state functional magnetic resonance imaging (fMRI).
"The group of meditators reported lower levels of anxiety and stress after practicing transcendental meditation for 3 months, and these changes in perceived psychological well-being were associated with modifications in brain functional connectivity," first author Giulia Avvenuti, PhD student in the Molecular Mind Laboratory (MoMiLab) of IMT School for Advanced Studies Lucca, Italy, told Medscape Medical News.
Transcendental meditation "may effectively counteract dysfunctional brain changes associated with increased anxiety and stress," the researchers note.
Increased Cross-Talk
Transcendental meditation is defined as a mental process of transcending using silent repetition of a sound or "mantra" to aid concentration. transcendental meditation has been associated with improved psychological well-being, particularly depression, anxiety, and stress, but the brain correlates to transcendental meditation effects remain unknown.
To investigate, Avvenuti and colleagues enrolled 34 healthy young volunteers and divided them into two groups — 19 practiced transcendental meditation for 20 minutes twice daily for 3 months, while 15 control subjects made no changes to their daily routine.
At baseline, all participants completed psychometric questionnaires to gauge anxiety and stress levels as well as their ability to manage stress. They also underwent functional magnetic resonance imaging to measure brain activity at rest and changes in the functional connectivity among different brain regions. The same tests were repeated after 3 months, at the end of the study period.
The investigators found that only the meditators showed a decrease in perceived anxiety and stress and these increased feelings of well-being were associated with specific changes in connectivity between different brain regions.
Specifically, the psychological benefits of transcendental meditation correlated with an increase in default mode network (DMN) functional connectivity, involving the precuneus and the left superior parietal lobule. This finding is consistent with other work indicating a role of DMN in anxiety and stress modulation.
New Perspectives
Transcendental meditation was also associated with increased functional connectivity between the posterior cingulate cortex (PCC) and the right insula, "in line with potential meditation-induced changes in the balance between interoceptive and external awareness," they investigators note.
"Even if we were not able to verify a direct correlation between improvements in perceived well-being and the functional connectivity changes, we found that both these effects were associated with transcendental meditation practice. Indeed, in the control group (no meditation) we did not find any modification," said Avvenuti.
"The fact that transcendental meditation has measurable effects on the 'dialogue' between brain structures involved in the modulation of affective states opens new perspectives for the understanding of brain–mind relationships," study coordinator Pietro Pietrini, PhD, director of IMT School for Advanced Studies Lucca, added in a statement.
The researchers note longer follow-up would be required to determine whether psychological and functional changes remain stable or recede after interruption of the 3-month practice period.
Commenting on the findings for Medscape Medical News, Sara Lazar, PhD, who has done extensive research on the effects of meditation on the brain, said the main finding of increased connectivity in the default mode network has "been reported many times before."
"The only bit that is novel is the posterior cingulate cortex -insula finding," but it's unclear what that means, said Lazar, from Massachusetts General Hospital and Harvard Medical School in Boston. Lazar, who was not involved with the current research, also cautioned that the study sample was small.
At Botanica Medica our Naturopaths come across lots of interesting studies and are always updating their knowledge. If you would like to make an appointment with one of our Naturopaths call Botanica Medica on 8271-1827 today. They are only to happy to share the knowledge they have gained through their studies and patient outcomes, and get you feeling better. Botanica Medica is located at 97 Glen Osmond Road, Eastwood and appointments are available Monday to Saturday including some after hours.
References
The study was published online January 13 in the journal Brain and Cognition.
Positive Effects of Meditation Show Up onBrain Imaging – Medscape Medical News – Feb 28, 2020. Megan Brooks
Brain Cognition. Published online January 13, 2020.
Artwork created in Canva