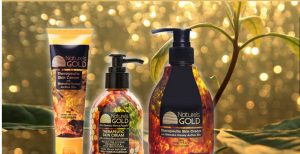 Natures Gold the Manuka Honey People is now available at Botanica Medica!
The Power of MANUKA HONEY is amazing, from soothing insect bites and stings to speeding up the healing of cuts, wounds, minor burns and abrasions. It also has antibacterial and antiseptic properties making it great for all sorts of skin problems.
The Therapeutic Skin Cream is TGA listed and great for the face and body to help soothe, relieve, repair, nourish and moisturise.
Manuka Power Concetrated Ointment has 30% active Manuka honey (15+), specially formulated to relieve itchiness, redness and calm inflamed skin.
Australian Black Label Manuka Honey are 100% Austarlian pure active Manuka Honey.  It contains potent medical grade honey with boosted antibacterial and antiseptic properties. It is also medical strength NPA 22+
Come in to Botanica Medica and ask about Natures Gold the Manuka Honey People at 97 Glen Osmond Road Eastwood 82711827
Watch the ABC Landline Broadcast focusing on Australian Manuka Honey. http://ab.co/299IaqO